Na koronavirovou krizi reagovaly vlády po celém světě rázně a prakticky zastavily ekonomický chod svých zemí. Kroky, jež drasticky omezily obchodní aktivity, se musely nutně projevit na celkovém stavu hospodářství. Spousta lidí se tak poslední dobou podivuje nad tím, že ceny nemovitostí dále rostou. Jaká je tedy situace na realitním trhu a vyplatí se investice do nemovitostí?
Rekordní čísla prvního pololetí
Už v prvním kvartále tohoto roku se ekonomiky začaly propadat (ČR -1,9 %, EU -2,7 %), přičemž rekordní červená čísla byla naměřena ve čtvrtletí druhém (ČR -11,0 %, EU -13,9 %). V České republice v obou čtvrtletích pokračoval silný růst cen nemovitostí, meziročně o 8,6 % (Q1), resp. 7,7 % (Q2). V EU byl pak vzestup cen na realitním trhu v obou čtvrtletích pomalejší, jednalo se o 5,6 % (Q1), resp. 5,2 % (Q2). I tak se však jedná o nejvyšší hodnoty za posledních 12 let.
Co ovlivňuje růst cen nemovitostí?
Podle průzkumu, jež si provedla naše investiční společnost mezi realitními kancelářemi, se předpokládá, že růst cen nemovitostí bude v tomto roce i nadále pokračovat , a to především v Praze a Brně. Proč tomu tak je?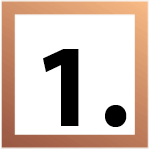 Nabídka bytů je v těchto velkých městech dlouhodobě velmi nízká a výstavba nových vázne. Na vině je špatné nastavení legislativy, konkrétně stavebního zákona. Dobře je to vidět i z mezinárodního srovnání, kde České republice patří ve vydávání stavebních povolení 157. místo na světě, obdržela stejné skóre jako Honduras a Moldavsko. Výsledkem pak je, že příprava (tedy doba, než se kopne do země) bytového domu trvá i 10 let.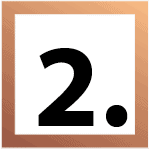 Z průzkumu také vyplynulo, že většina z realitních kanceláří zaznamenala nárůst poptávky po bydlení, a prodávají tak více než před vypuknutím koronavirové krize. V takovém prostředí, spolu s nízkou výstavbou, ceny mohou padat dolů jen těžko.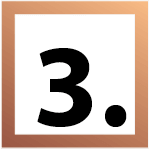 Ceny nemovitostí pokračují v růstu i během krize. Růst cen ovlivnily opatření vlády a České národní banky. Po ohlášení zrušení daně z nabytí nemovitých věcí sice došlo kvůli nejistotě schválení ke krátkodobému zmrazení realitního trhu, jakmile se ale ukázalo, že krok je myšlen vážně, poptávka po koupi se masivně navýšila. Zrušení této daně tak nadále zvyšuje motivaci lidí zajistit si nové bydlení, protože například u bytu za 3 miliony korun rodina ušetří 120.000 korun! Česká národní banka pak zrušila všechny své limity pro banky při poskytování hypoték a ponechala pouze jediný – LTV. Tento limit, jenž znamená maximální možný podíl hypotečního úvěru na ceně nemovitosti (loan-to-value), se navýšil na 90 %. Mix těchto opatření tak nadále tlačí růst cen vzhůru.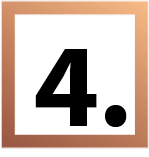 V potaz navíc musíme brát celkový trend konvergence české ekonomiky k západní Evropě. Toto přibližování neprobíhá pouze na hospodářské úrovni, ale i přes ceny. A ty jsou u našich západních sousedů stále vyšší.
Investice s dlouhodobě stabilním vývojem
Investice do nemovitostí jsou v naší zemi vhodným prostředkem do konzervativnější části portfolia. Pokud se podíváme na vývoj cen nemovitostí v Česku za posledních 15 let, tak jejich průměrný roční růst činí 5 % s tím, že nejhlubší propad dosáhl hodnoty pouze – 4,7 %.
To není vůbec špatné, vezmeme-li v potaz, že například hlavní akciové trhy zaznamenaly letos na jaře propady okolo 30–35 %. Při vkladu do nemovitostního portfolia se tak klient nemusí obávat vysokých výkyvů, protože se jedná spíše o investici se stabilním vývojem. Takže z dlouhodobého hlediska je investice do nemovitostí bezpečný přístav a na důchod může sloužit jako velmi dobré přilepšení.

KONTAKT
Přidejte se k novému projektu.
Chcete se s námi nejdříve sejít, poznat nás a probrat své investiční portfolio? Jsme tu pro Vás formou nezávazné online konzultace i osobního setkání. Každému klientovi se chceme věnovat osobně a vyjít vstříc jeho individuálním požadavkům.
A nemusí se jednat jen o investice. Rádi se s Vámi sejdeme i v případě, že máte zájem i o jiný typ spolupráce.
Vyplňte své kontaktní údaje a my se Vám ozveme zpět.